Welcome to Blue Frogs Company ~ Specializing in Woodcarvings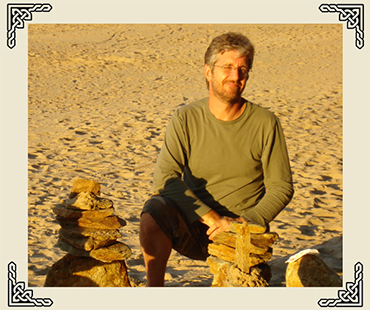 Blue Frogs Company was started in 1990 by Joel Dournel-Zanni. He was born and lived in France until 1988 when he decided to leave everything behind to travel the world. After two years of adventure and tons of sightseeing, he stumbled onto Aspen, Colorado where he decided to plant some roots. Given the opportunity to make a fresh start, Joel decided to make a career out of something that had been an interest of his for years: wood crafts. Drawing inspiration from his beautiful surroundings and travel experiences he began designing lamps and handmade paper products. Over the years, Blue Frogs has expanded from primarily offering wood carved lamps to now having five distinct collections – each one representing interests and passions in his life.
Blue Frogs offers retail and wholesale accounts and always welcomes the opportunity to work on commission pieces. Please contact us for more information. You can also find and follow us on Facebook and sign up to receive our blog.